Canine Parkour Information
Dog Parkour is a relatively new dog sport discipline.
In Canine Parkour, we teach our dogs to carry out various "Interactions", such as: putting two paws on an object, putting four paws on an object, jumping over, going under, and going around objects.

Once our dogs have mastered these basic Interactions, we go out into the world and ask our dogs to carry them out with various and sundry objects out in the environment.

You and your dog can enjoy Parkour in most public places where dogs are permitted: parks, college campuses, rail trails, picnic areas, training facilities, and even at your own home.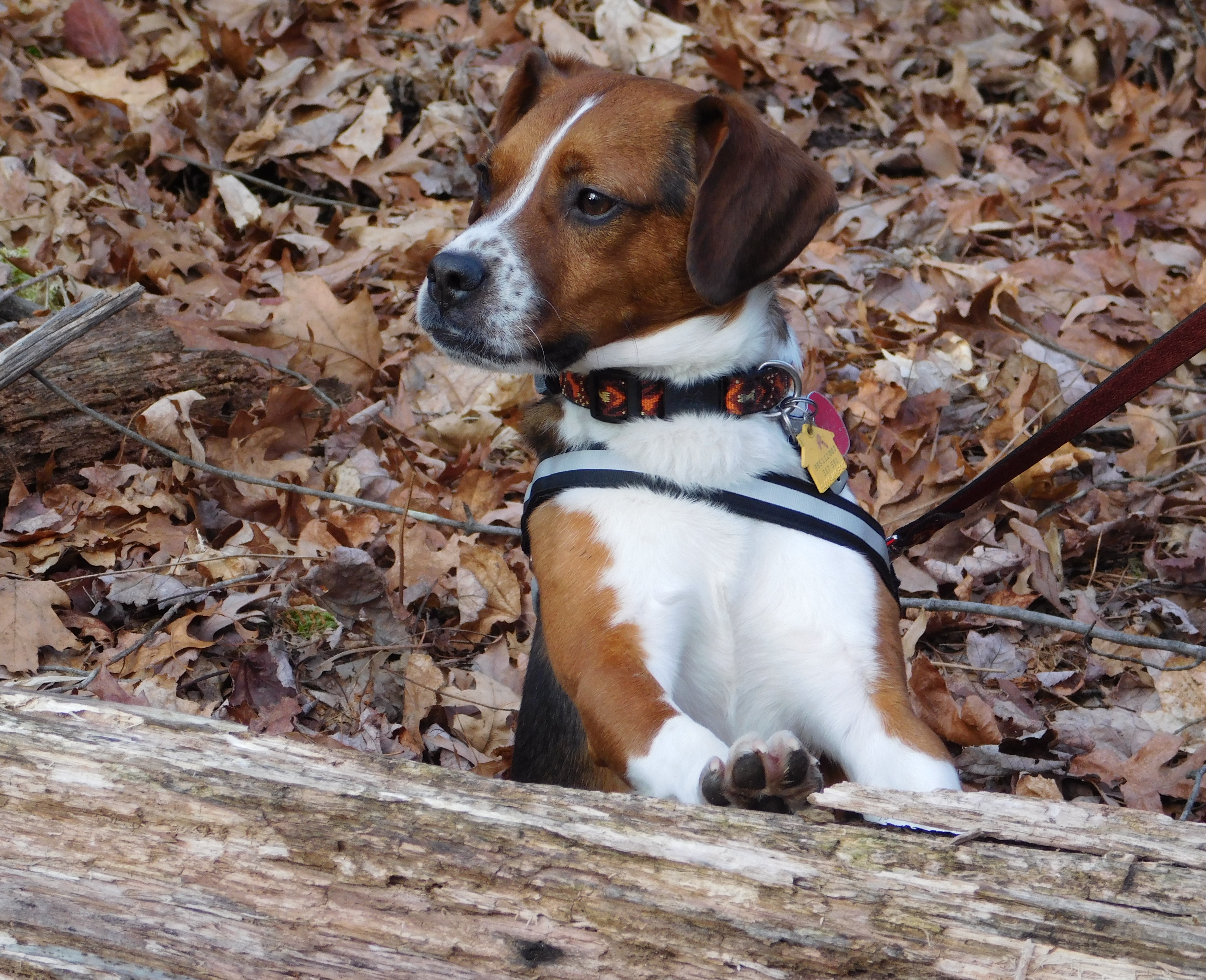 Rocky carrying out a "Get On 2 Front Feet" on a log
Jack carrying out a "Back Up Onto an EF"
Photo Credit:  Esther Stieska
Canine Parkour is a fun adventure for both dog and handler, and it provides excellent opportunities for bonding and confidence building.  Through Parkour, you just may come to know your dog in a brand new way.

While Parkour is an excellent discipline to learn strictly for fun, there are also titling opportunities for those who are interested!
There are currently two titling venues for Canine Parkour:
   All Dogs Parkour
   Information can be found at:  
   International Dog Parkour Association
   Information can be found at:
Tessa doing a half turn on a log

I have compiled a playlist of all of my dog's Parkour titling submissions in both titling venues.

All videos in this playlist are qualifying entries.  Enjoy!

https://www.youtube.com/playlist?list=PLIkT49Gerf0EU_rZ1XdR71cZ4TWA_evhf